Locations
Sorrento Deluxe operates throughout the Sorrento Peninsula, Amalfi Coast, Naples and Capri.
Sorrento Peninsula
Pearl of Campania, a region with strong tourist affluence, the Sorrento Peninsula will guarantee you an unforgettable stay.
Places like Sorrento, Vico Equense, Massa Lubrense are well-known and renowned all over the world and are destinations popular with tourists coming from all over the world.
Along with the natural and scenic wonders, you will be able to indulge in the delicious cuisine you will enjoy during your stay.
As the famous Agerola mozzarella, Gragnano pasta, Provolone del Monaco and Panuozzo di Gragnano, as well as numerous seafood specialties and of course the famous Limoncello.
You can choose to visit various communes of the Sorrento Peninsula including Vico Equense, Sorrento, Piano di Sorrento, Sant'Agnello, Sorrento, Massa Lubrense.
And you will not be able to skip on the visit of the magical hamlet of Sant'Agata sui Due Golfi, located on the Lattari Mountains.
Where you can admire a lovely landscape between the two gulfs, which represents a sort of "passage" between the Sorrento Peninsula and the Amalfi Coast.
Other places to visit with us
We have profound knowledge of the territory since we live it in first person and for this reason we will be able to satisfy all your requests or needs.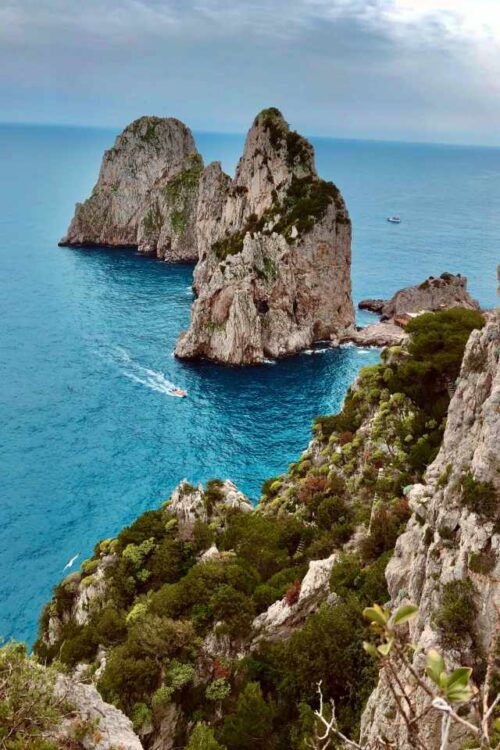 Capri
The first thing that comes to mind when talking about Capri are the Faraglioni.
Visiting Capri means being blown away by how majestic it is: three majestic rocky cliffs emerging from the sea, a symbol of the island that makes it a truly enchanting place.
Obviously visiting Capri means diving into its crystal clear waters and visiting the many caves, especially the famous Blue Grotto which will enchant you with its turquoise reflections.
If you want to immerse yourself in the small town of the island, you will not only have a delicious cocktail sitting at a bar in the famous Piazzetta.
Named for its small size and where you can meet all the famous characters who go to Capri.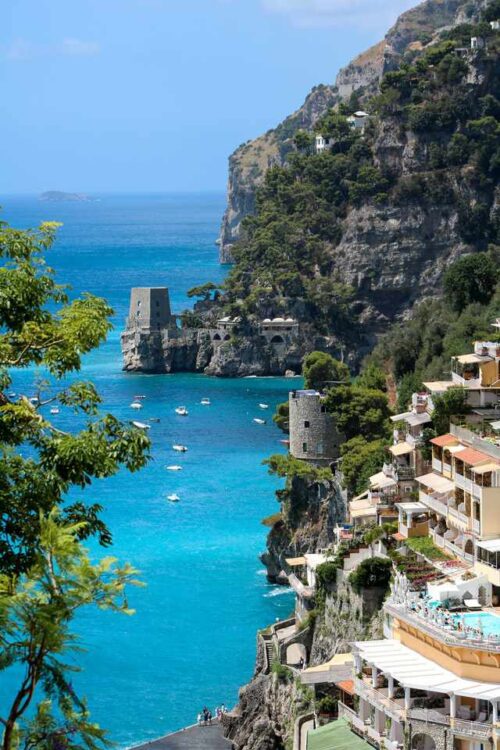 Amalfi Coast

Uncontaminated nature, waters so crystalline that it was proclaimed "World Heritage Site" by UNESCO in 1997.
By visiting the Amalfi Coast you will find yourself on a half suspended balcony on the blue cobalt waters of the Tyrrhenian Sea and the clear blue sky.
You will be abducted by its many fragrances and flavors as well as its wonderful landscapes characterized by a still wild nature.
All arranged vertically, including the picturesque houses that overlook the sea and are sometimes hidden in the intricate and suggestive narrow streets.
The Amalfi Coast includes 13 municipalities: Amalfi, Atrani, Cetara, Conca dei Marini, Furore, Maiori, Minori, Positano, Praiano, Ravello, Scala, Tramonti, Vietri sul Mare.
And you will not be able to escape even one since each is a small precious gemstone.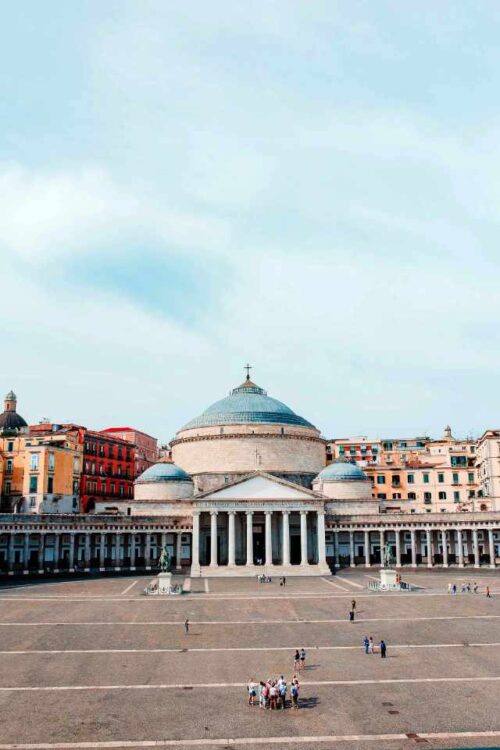 Naples
A multifaceted city, beautiful and contradictory, we're talking about Naples.
As a famous saying says: "when you come to Naples you cry twice, once when you arrive and once when you leave".
The historic charm, its natural beauty, its delicious dishes, everything in Naples will make you to never have to leave!
In Naples, everything exudes art and folklore.
From its streets interwoven with each other, to its renowned museums such as the National Archaeological Museum, or the museum of Capodimonte, located in a vast natural park where many people go every day to walk and dive into nature.
Perhaps not everyone knows that Naples is also a mysterious city.
Not only in the open but the city preserves valuable testimonies of its past in the subsoil where you can visit the famous Underground Naples, the Catacombs of San Gennaro and the
Bourbon Gallery.
And then how do you leave Naples without having tasted her, the queen of the table, a delicious and exquisite pizza!
The tours we organize to discover Naples are so perfect that many call us to ask us to extend their stay.
After all, we offer only indelible experiences!